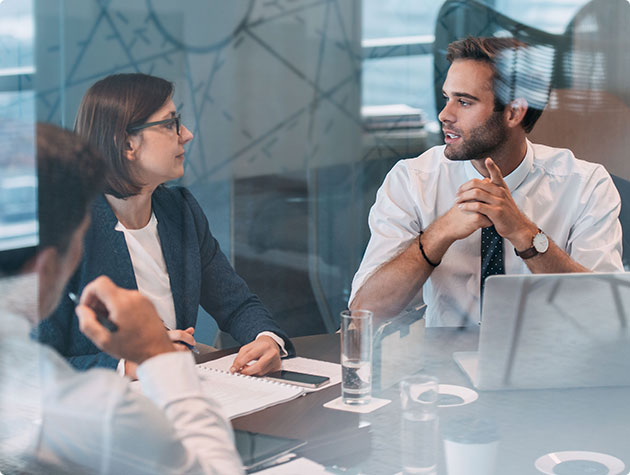 about company
Mission Statement
ENJOY
Making our customers' expectations come true.
COMMIT
To present topnotch state-of-the-art products and services.
BELIEVE
That progress and development are sustained by continuous learning.
INTERACT
With the international markets to come up with the most up-to-date technology
Steve Jobs
"Innovation distinguishes between a leader and a follower."
This company is owned by Mr. Qaiser Wasim with the vision to have its own distribution and marketing network of Office Automation Products throughout Pakistan. Since its
inception, the company had been involved in introducing various Brands to the IT Industry of Pakistan such as Kodak Alaris USA, Nisca Japan, I2s France, Graptech Japan,
Aurora USA & Remark Office USA. With a vast experience in the same industry with a good identity all over Pakistan and had thick relationship with foreign OEM's (Original
Equipment Manufacturers).
M/s 319 solutions is working on the modern lines of business to create good market worth along with Foreign well reputed brands in order to provide state of the
art solutions for every business by signing Partnership contracts with the brands dealing in IT industry globally.
M/s 319 Solutions has countrywide network of Sales through its 04 offices at all the major trade hubs in Pakistan. It enjoys unblemished market reputation alone with an enviable market share in all the product lines that include Enterprise Solutions, Document Imaging Solutions and PVC Card Printing solutions.
Our team include more than 18 competent and professional staff members who are successfully performing their duties in Marketing, Sales & Service, Human
Resource, Finance and Logistics departments.
our team
Team Behind Success
319 Solutions Pvt ltd is proud to have best team of the industry consisting of 25 members, well knitted into a team to undertake organized efforts so as to achieve the objectives of the company. They are qualified and seasoned in their respective areas of expertise. They are constantly up dated with at least industry norms evolving by the time and also equipped with the latest techniques to cope with the swift global variations.
Qaiser Wasim
Chief Executive Officer

Industry experience up to 10 Years
Ch. Shahbaz
General Manager

Industry experience up to 13 Years
Hina Yasir
Director

Industry experience up to 5 Years
Yasir Wasim
Country Manager

Industry experience up to 15 Years
Shahid Abdul Ghani
General Manager

Industry experience up to 13 Years
Aqeel Hafeez
Asst Manager Sales

Industry experience up to 08 Years
Sadam Hussain
Asst Manager Technical

Industry experience up to 08 Years
Abdul Wahab
Asst Sales Executive

Industry experience up to 02 Years
Zeeshan Mumtaz
Asst Support Engineer

Industry experience up to 05 Years
Shahab Ali
Asst Manager Accounts

Industry experience up to 05 Years
Muneeb Ikram
Branch Accountant

Industry experience up to 05 Years
Shafaqat Ali
Asst Support Engineer

Industry experience up to 03 Years
Umair Asghar
Technical Support Engineer (South East Regional)

Industry experience up to 05 Years
M. Abu Bakar
Branch Manager (South East Region)

Industry experience up to 05 Years
Khatim Jan
Branch Manager (North Region)

Industry experience up to 05 Years
Driving Growth through Digital Transformation
Vision
Consistent and 24/7 Service & Support has become synonymous to our team - that means less downtime, greater efficiency and true reliability for clients all over in Pakistan. By virtue of its customer focused policy, 319 solutions is fully oriented towards fulfilling customer needs. This edge over other competitors has further strengthened 319 solutions claims of better serving its clients
Mission
M/s 319 Solutions has countrywide network of Sales through its 04 offices at all the major trade hubs in Pakistan. It enjoys unblemished market reputation alone with an enviable market share in all the product lines that include Enterprise Solutions, Document Imaging & Printing Solutions and PVC Card Printing solutions and working on the modern lines of business to create good market